Dear All,
Spring season has just started and I thought it would be a good time to update you on my art and painting progress.
I would like to show you my latest painting "The Matador". If you want to have a closer look you can visit my website www.deruiter-hooykaas.com and go to the red gallery to click on the painting so you are able to view it in even more detail.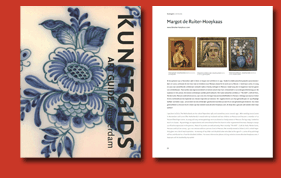 Furthermore I would like to let you know about the latest Amsterdam Art guide (with a delftblue cover this time!). As always a beautiful and elegant guide about art, artists and remarkable musea. A fantastic gift for Art lovers! You can purchase a guide on line or in the Dutch bookstores. You will find my page at page 54.
For those who missed my publication at the end of the year 2010 about my painting "Flowers in blue vase" (oil on canvas - 100x160 cm) please visit the yellow gallery at my website.
New inspiration has come to me after visiting Art Dubai with the school class of our daughter Lisa. At the moment I prepare to start with an Oriental painting of the local Iranian grocery store. I will keep you informed about my progress.
Wishing you all a lot of inspiration this spring season!
"When our inner vision opens, our horizons expand"
- Louise L. Hay -
With warm regards,
Margot de Ruiter-Hooykaas
www.deruiter-hooykaas.com